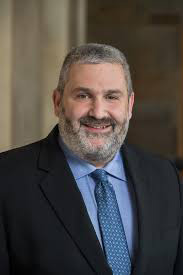 Roger Oser, Chair
Read More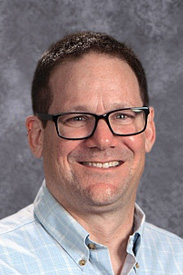 Michael Durchslag, Vice Chair
Read More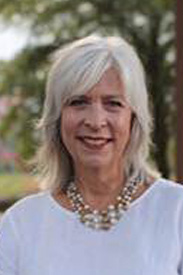 Julie McElrath, Treasurer
Read More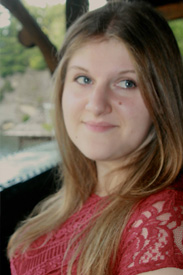 Morgan Thompson-Smeraglia, Secretary
Read More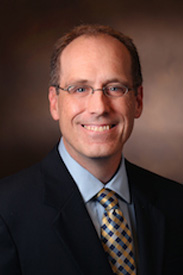 Andrew Finch, Senior Advisor, Co-Founder
Read More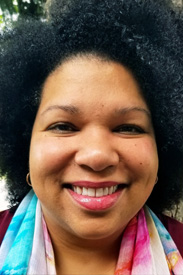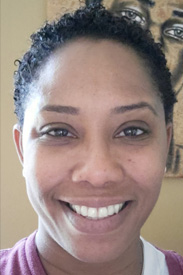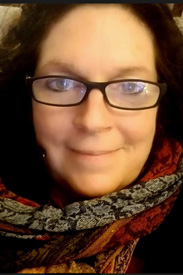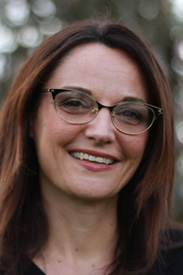 Sharon Dursi-Martin
Read More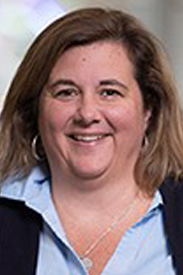 Rachelle Gardner
Read More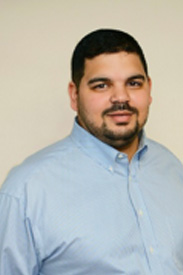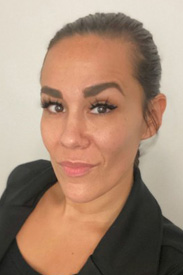 Jeanine Jackson
Read More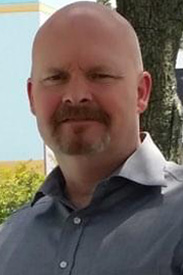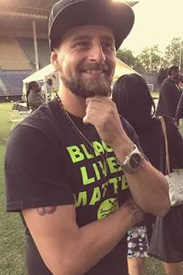 Tribute to former board member Stephen Issa
1956 – 2021
Stephen Issa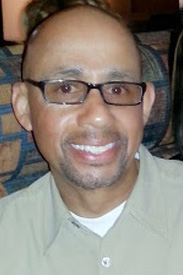 It gives me great pleasure to present an over view of Stephen's involvement with Serenity High and ARS.
Stephen began his journey with Serenity High in 2005 as a substitute teacher for a day, which quickly turned into an eager request from me to be a long-term substitute teacher. I added staff as the need arose so when our numbers increased I was fortunate to have Stephen join Serenity staff as a full-time elective teacher. From that role I asked Stephen to become our Recovery Coordinator, thus instituting an ongoing link to ARS as I included Stephen in all of the conferences, Augsburg, Nashville, Lubbock, Cleveland, Indianapolis, and Boston. To say the ARS was the highlight of conferences would be an understatement! Stephen loved attending the conferences, meeting recovery personnel from other schools, and absorbing anything he could to enhance Serenity.
The next steps occurred when Stephen became an integral member of the ARS Executive Board. He was honored and humbled to serve in any capacity that the board needed. I often heard him talk about the important work the Board was doing, conference calls, site visits, and conference planning.
Reflecting on the past two years, Stephen maintained his involvement with ARS for an extended period of time while facing many medical challenges. I know he was heartbroken to resign from the ARS Board. With a grateful heart thank you on Stephen's behalf for such a wonderful tribute to my colleague and friend, Stephen J. Issa.
– Juli Ferraro
Roger Oser, President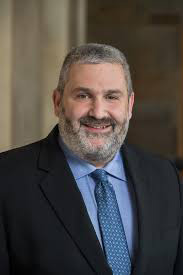 Roger Oser has served as the Principal at ABCD's William J. Ostiguy Recovery High School since its inception in October 2006. Ostiguy High is one of the first high schools in Massachusetts for young people in recovery from substance abuse addiction and the first recovery high school to receive national accreditation by the Association for Recovery Schools. Roger believes in the importance of community involvement and partnerships and in addition to currently serving as the Chair of the Association for Recovery Schools. He previously served as the co-chair of the Boston Youth Service Network. His participation in the 2015 Massachusetts Education Policy Fellowship Program (EPFP) and experience as a Lynch Leadership Fellow (LLA) has allowed him to continue to develop his skills not only as educator, but also as an advocate for students and school communities who are in danger of being marginalized. Currently, . He holds a bachelor's degree from the University of Pennsylvania and a master's degree from the Citadel.
Rebecca Bonner, M.Ed., MUPP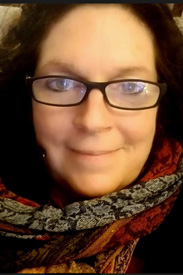 Rebecca Bonner, M.Ed., MUPP is a founding board member of GPARE, the parent non-profit for The Bridge Way School, Pennsylvania's first recovery high school. Since September of 2011, Rebecca has been the Head of School at Bridge Way School. She currently sits on the Advisory Board of the Department of Behavioral Health and Intellectual DisAbility Services for the city of Philadelphia and the Policy Committee of Faces and Voices. Rebecca earned her Master of Urban Planning and Policy from the University of Illinois at Chicago and her Master of Education from Temple University.
Michael Durchslag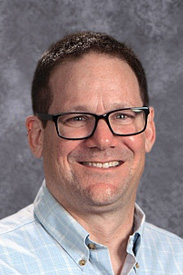 Michael Durchslag is the Director of P.E.A.S.E. Academy (Peers Enjoying a Sober Education), the longest running recovery high school in the United States. He began working for P.E.A.S.E. in November, 1995 as the Social Studies teacher. Michael became the school's Director in January, 2007. He is a licensed 7-12 social studies teacher and earned his Masters of Arts in Teaching from the University of St. Thomas in 2002. Michael also holds a B.A. in Religious Studies from Beloit College (1991). His commitment to recovery schools goes beyond P.E.A.S.E. Academy as he also serves a part of Minneapolis Community and Technical College's Advisory Board for their Collegiate Recovery Community and Program, an advisor on the Coalition of Recovery Investments (CORI), he is the Vice Chairperson of the Association of Recovery Schools (ARS), and is a part of the ARS Executive Council.
Andrew Finch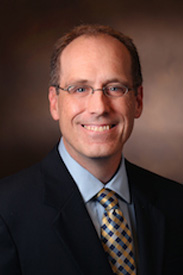 Andrew J. Finch, PhD is Associate Professor of the Practice of Human and Organizational Development at Vanderbilt University. Dr. Finch co-founded the Association of Recovery Schools in 2002, and he has been a lead researcher on two national studies of recovery high schools, both funded by NIDA. Among his numerous published works on recovery and education are Starting a Recovery School and Approaches to Substance Abuse and Addiction in Educational Communities: A Guide to Practices that Support Recovery in Adolescents and Young Adults, on which he was a co-editor. For nine years, Dr. Finch worked for Community High School in Nashville, one of the early schools for teens recovering from alcohol and other drug addictions and a school he helped design and open in 1997. Dr. Finch also helped found Vanderbilt University's collegiate recovery program in 2007 and currently serves on its advisory committee. Dr. Finch most recent project includes a recovery high school history, to be published by Oxford University Press.
Rachelle Gardner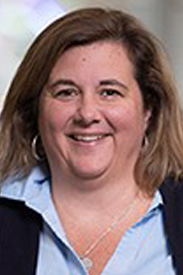 Rachelle Gardner has dedicated her career to helping adolescents affected by substance use disorders and addiction. Gardner's passion for helping youth took root while studying psychology at Indiana University. She began her career as an addictions counselor and went on to lead all adolescent programs at Fairbanks Treatment and Recovery Center for the last 25 years. Through her dedication to providing the best treatment and care for each patient, Gardner has enhanced and expanded the adolescent programs and helped thousands of adolescents and their families find hope and recovery throughout her career. In 2006, Rachelle co-founded, Hope Academy, Indiana's Recovery High School. She serves as the Chief Operating Officer and now dedicates 100% of her time and expertise to the school. Gardner has served on the Board of Directors for the Association of Recovery High Schools for the last 13 years as a committee member, Board Chair and as the past chair.
Gardner graduated with a B.A. in Psychology from Indiana University and a M.A. from the University of Phoenix in Organizational Management. Gardner is a Licensed Clinical Addiction Counselor in the state of Indiana. A lifetime Indianapolis south-side resident, she is graduate of Perry Meridian High School and she lives there with her husband and two daughters.
Ahmed Hosni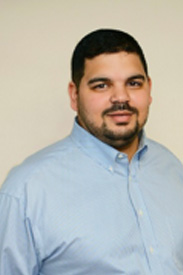 Ahmed Hosni is the Program Manager for the Collegiate Recovery Community at The Ohio State University and Director of Recovery at the Higher Education Center for Alcohol and Drug Misuse Prevention and Recovery. His passion is advocating for and working with people in recovery and their families. Ahmed received a B.S. in Community, Family, and Addiction Sciences from Texas Tech University where he was a member of the Collegiate Recovery Program and president of the Association of Students About Service and received his MSW from The Ohio State University. Ahmed is a person in long-term recovery since 2007. Ahmed is grateful for the opportunity to serve as a board member for the Association of Recovery in Higher Education and the Association of Recovery Schools. He is committed to helping implement frameworks that allow all people access to the necessary resources to garner sustainable and enriching long-term recovery.
Seth Welch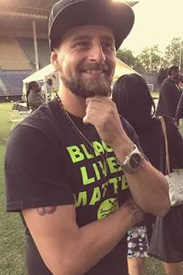 Seth Welch is the Substance Use Disorder Professional and Student Family Advocate at the Interagency Recovery High School in Seattle, WA. He worked as a Chemical Dependency Professional for 10 years at various Treatment Centers, Mental Health Organizations, Juvenile Drug Court and currently with Seattle Public Schools. He attained a Bachelor's Degree in Behavioral Science and a Chemical Dependency Certificate from Seattle Central College. He completed a Master of Social Work at University of Washington. He is also a person in long-term recovery having been sober for over 11 years. Seth is a veteran who served in the military for 8 years as a journalist in the Public Affairs Office. He also worked for Americorps and taught the GED. His hobbies are soccer, snowboarding, and traveling. In May of 2020 Seth and his fiancé Sasha who is also a Counselor and person in long-term recovery, will welcome their first child into the world.
Stephen has received an Associate Degree in Engineering Technology from the DeVry Institute of Technology, a BS in Elementary Education from Eastern Michigan University, and M.Ed. in Educational Leadership from Concordia University.
Morgan Thompson-Smeraglia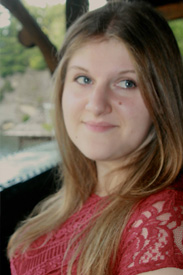 Morgan Thompson, M.S.W., is the CEO of Prevention Links, a New Jersey-based nonprofit focused on substance use prevention and recovery support. Ms. Thompson was instrumental in the launch of the Raymond J. Lesniak Experience Strength and Hope Recovery High School, the first recovery high school in the state of New Jersey. Additionally, Ms. Thompson spearheaded the launch of the Experience Strength and Hope Recovery Center, an alternative peer group serving youth and emerging adults, and is the Co-Chair and Founder of the New Jersey Coalition for Addiction Recovery Support (NJ-CARS), New Jersey's statewide Recovery Community Organization.
All of these innovative solutions to the addiction crisis were driven by passion and lived experience of addiction recovery. Ms. Thompson is a person in long-term recovery, having been alcohol and drug free since 2009. Ms. Thompson entered recovery at the age of 18 and speaks candidly about her experiences as an adolescent navigating the continuum of care and recovery support services. Ms. Thompson is a graduate of the Rutgers School of Social Work.
Jennifer Belemu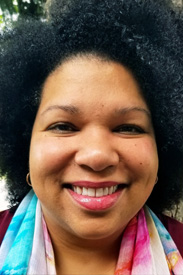 With 11 years of experience working with teenagers in recovery at MaryHaven Drug and Alcohol Treatment Center and serving on multicultural committees through her child's school, Jennifer Belému brings a unique and vital perspective to Heartland High School as Student Engagement Coordinator/Recovery Coach. Jen has been with Heartland since 2018. Most importantly, however, she is a living example of thriving in recovery. Jen's passion for healthy, productive and meaningful personal growth is evidenced in everything she has done on her own path. Jen has been substance free since 1999. Jen is committed to supporting students' recovery process through diverse avenues such as nutrition education, therapeutic community development and positive social activities. Jen is very grateful to have the opportunity to serve on the ARS board and brings her unique perspectives on racial equality and diversity.
Julie McElrath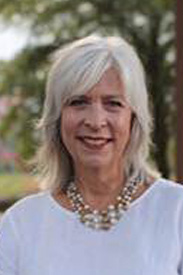 Julie McElrath, LMSW, LCDCi, is the CEO of the newly formed Austin Recovery Network, a mission-aligned merger between Austin Recovery, University High School, and Keystone Alternative Peer Group, whose mission is to provide a network of community-based, person-centered, compassionate care to those impacted by substance use disorders, regardless of race, gender, age or station … because EVERYONE is worthy of recovery. Prior to the merger, Julie was the Executive Director of the first recovery high school in Central Texas, University High School. Ms. McElrath is a founding member​ and former Executive Director ​of​ ​the​ ​Central​ ​Texas​ ​Youth​ ​Recovery​ ​Network​ ​(YRN). She is also a member of the Travis County Youth Substance Abuse Prevention Coalition (YSAPC), Travis County SUD Planning Workgroup, Austin Recovery-Oriented System of Care (ROSC), Williamson County LifeSteps Coalition, and Children and Youth Behavioral Health Subcommittee. She has spent the last several years focusing her time and energy building relationships in the nonprofit and recovery communities and developing a working knowledge of nonprofit best practices. She received the 2017 Communities for Recovery McLester Champion of Recovery Award and is the co-author of a book chapter in Implementing the Grand Challenge of Reducing and Preventing Alcohol Misuse and Its Consequences. Routledge/Taylor & Francis Group, 2018.
Ms. McElrath holds a Master of Science in Social Work and a Bachelor's in Social Work from The University of Texas at Austin, as well as a certificate from the Graduate Portfolio Program in Nonprofit Studies from the RGK Center for Philanthropy and Community Service at The University of Texas.
Bea Blackmon, LMSW, LCDC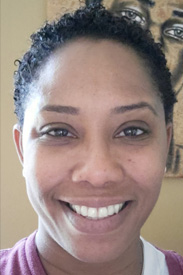 YRCC MANAGER & RHS ADMINISTRATOR
Bea Blackmon was born and raised in San Antonio, TX. She graduated from John Jay High School in 1993 and a year later joined the United States Navy. There she served as a Hospital Corpsman and was stationed in various places overseas; Italy, Greece, Germany, and Spain as well as the States. Bea has been in long-term recovery from drugs and alcohol since August 30th of 2011. Recovery has not only given her a new lease on life but a beautiful relationship with God. She is an active member of a 12-step fellowship that she is devoutly in service with. Since she has been in recovery, all sorts of remarkable things have transpired in her life. December 9th, 2017, she graduated from Our Lady of the Lake University with dual degrees in Sociology and Social Work. She has received her Master's in Social work as well from Our Lady of the Lake University. God has blessed her with a wonderful wife Liz and two beautiful children Ocean and Damu. God, recovery and her family are the three most important elements in her life today. As YRCC Manager and RHS Administrator, she believes in advocacy, self-determination and continuous empowerment for those she will help. As a person in recovery, Bea believes in showing others there is a way to live a life free from the misery and pain of addiction.
P.S. Bea says music is the key to our soul and says that in her former life she probably was a musical performer, because she loves to sing, even though she sounds as if she was howling at the moon!
Dan Renaud
Founder and principal of the River Oak Center Recovery High School.
Dan Renaud BS, CAP, ICADC is a respected addiction counselor and United States Navy Veteran.
Dan Renaud has served on panels, has given lectures at colleges and schools, and has led seminars on addiction. He specializes in adolescent treatment and family crisis intervention, utilizing various individual and group therapy modalities.
He currently serves on the board of Gate Community Services as well as the multidisciplinary team of Adolescent Drug Court, Teen Court, and Project Save Lives. He is also an active member of the Special Task Force on the Opiate Crisis.
Mr. Renaud is on the Circuit Advisory Board for District 4 and is the co-chair of the Racial and Ethnic Disparity and the Disproportionate Minority Contact Committee as well as a consultant to the Adolescent Task Force for the Florida Behavioral Health Association.
Dan Renaud is the founder and executive director of the Florida Recovery Schools.
Dan holds a BS in social science and business from Jacksonville University, holds international credentials through IC & RC, and is a board-certified addiction professional in the state of Florida.
Jeanine Jackson
As a Minneapolis Native, Jeanine is involved in several volunteer and charity organizations addressing issues in the Twin Cities. She graduated Summa Cum Laude with a Bachelor's Degree in Strategic Human Resource Management. She graduated with a Master's in Public Administration and Non-Profit Management. She is a Minnesota Indian Scholar and Lac Du Flambeau Tribal Scholarship Recipient. Jeanine was a finalist in the Outstanding Graduate Student Award and selected as a research presenter at Metropolitan State's Student Conference for my work on Indigenous Homelessness in the Twin Cities. This research is peer reviewed and published in the Journal of Public and Nonprofit Affairs.