17th Annual ARS Conference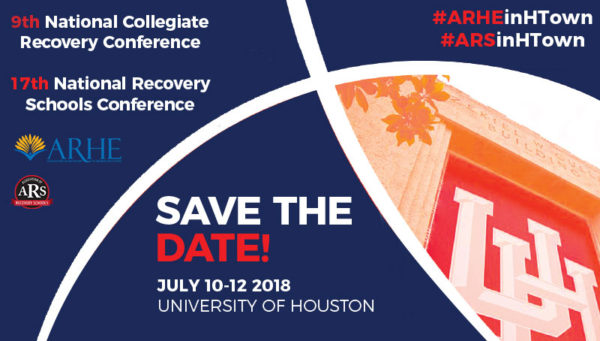 Start Date – End Date:
July 10 – 12, 2018
Event Location:
Houston, Texas
Contact:
sasha.mclean@archwayacademy.org
Click on this link to view more details about the 2018 ARS conference.  The Houston conference will be co-hosted with our dear friends at The Association of Recovery in Higher Education.  Don't miss out on this stellar conference in July 2018.  https://collegiaterecovery.org/event/9th-national-collegiate-recovery-conference/
The Association of Recovery Schools is a registered 501 (c) 3, nonprofit organization comprised of recovery high schools as well as associate members and individuals who support the integral growth of the recovery high school movement.
Connected through principles, disciplines and tools that set the gold standard for educating and supporting students in recovery, we collaborate with a broad and diverse global network to advocate for a continuum of support and a readiness for student transition in and out of Recovery High Schools. We provide deep expertise, resources and data-driven best practices to Recovery High Schools through training, consulting and accreditation services, while serving as advocates for the educational inclusion of youth recovery.
For the past 17 years, ARS has hosted an annual conference which provides attendees with an exciting opportunity for professionals to connect, receive continuing education credits and learn about adolescent treatment and recovery support services.